30 years of communication design, branding, packaging and images --- FR --- ENG ---
the product imageimage
The whole of the communication

In your area, the contrast is necessary for your company to become a star.
The methodology of Contraste highlights some of your qualities that make your business a unique, reveal and celebrate the uniqueness effectively.
Contraste puts the identity of your company at the center of its methodology; stimulates it, but also stimulates and enthuses its human, workers, proud of their work, who are bearers of energy.
The company contrast primarily by its men and women ... because she is a reflection of the individuals who compose it.
The company needs contrasts to increase its notoriety .
When she contrasts in its environment, you are better recognized and thus winner.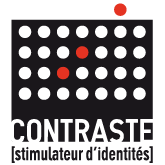 The image of the product, it is not only the brand but also all the elements that sustain it.
Each element has its raison d'être in the environment where it is located, each version has its importance. It conveys the values ​​of the product and also that of the company.
The seriousness of it is observed in all these small details.
For that the product be a success story, it is indeed the union between the production and communication which generate it.
the whole of the communication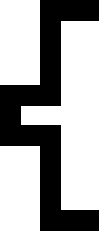 Communication is not an end in itself, it is there for the company, the product, can be heard in the general hubbub.
It is there for the message that the company wants to convey is best understood by his audience. Audience which unfortunately is also sought by many competitors.